Full-length Musicals or shorts – For every audience.
Literary Classics

We have an extensive collection of unique, all original Literary Classics. These play scripts tell stories from classic tales such as Heidi, Anne of Green Gables, The Count of Monte Cristo, Pilgrims Progress, Treasure Island, Little Women, The Wizard of Oz and many more. Whether you're looking for romance, comedy, or drama this collection of scripts will be sure to please any audience. We are certain there is a title in here that you and your audience would enjoy! These are perfect for any production theatre, any acting class or any drama school class.
Fairy Tale Musicals

Our fairy tale musical scripts are some of our most famed, and most loved productions by our audiences. These scripts bring out the dreamer in all of us. With popular original play-scripts such as Cinderella, Snow White, The Princess and the Pigs, Beauty and the Beast, The Little Mermaid and more.
Fun for the whole family is found here. These scripts are perfect for theater, schools or churches. All of our play scripts bring good, moral life lessons to your stage and are safe for all ages.
Historical Musicals
Here are a couple historical, musical play scripts that focus on a time, place or event in history from a fresh all original perspective. Based on true stories with a little personal twist, the stories told here are especially great for any school theater/acting group.
Titles found here include Helen Keller, The Wright Brothers at Kitty Hawk, Pocahontas, Abraham Lincoln, George Washington, Alexander Graham Bell, Clara Barton, Florence Nightingale, Jackie Robinson, and Louis Pasteur.
Biblical Musicals
 Our all original biblical musical scripts include plays, dramas and skits for all ages. Theater audiences find them witty, fun and inspirational. Your audiences are sure to be thrilled by these one of a kind biblical musicals. We have several titles available such as Ruth, Joseph, The Rise of King David, Moses, Jonah and Esther. We are pleased to share these unique script titles with church theater groups, family theaters and christian schools across the United States and around the world.
Christmas Musicals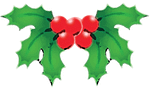 'Tis the season for fun, family and friendship. Our Christmas musical play scripts share some of the most popular Christmas stories such as Scrooge!, It's a Wonderful Life and Unto Us.
These scripts portray the joy of the Christmas Season coupled with messages of love and laughter. We hope you and your audiences enjoy these timeless Christmas classic musical scripts.
Comedy Musicals
Do you need a good laugh? Then you might be interested in a comedy musical drama script. While most of our productions include some kind of hilarity (funny words for funny scripts), these scripts are for the specific purpose of leaving your audiences laughing.
As with all of our scripts you will find that our comedy musicals have redeeming messages that are safe for the whole family. Laugh it up……